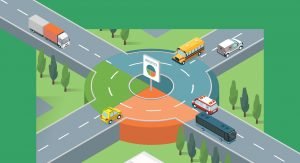 Are you tired of taking calls from annoyed parents who are sick of school bus schedules being irregular and unreliable, which can negatively impact not only their child's morning routine, but their own.
Do you have constant budgetary concerns? Do you have school district board members constantly insisting that you make cuts to your department's fleet management expenses?
Manually scheduling the routes and times the buses have to take can be time-consuming, tedious, and an ultimately fruitless process because the buses are often late, which then results in angry parent phone calls and avoidable spending.
If you take the time to buy the correct bus routing software, you can avoid all of these headaches easily and make scheduling bus routes a simple, quick, and easy task.
Be sure to study the start times in the morning for the high school students and the elementary school students. Are they different? It might save you both time and money, if you create tiered school bus routes and times in both the morning and afternoon for both school students. With tiering, you can use the exact same bus drivers and buses to bring the students to and from school each time. This means you save 50% on your bus fleets and 50% on your costs.
Fleet Optimization Can Be Enhanced With The Perfect Bus Schedule
tiering the bus routes in an effective way can be a big challenge. It does not simply involve changing the times that the elementary or high school students get out of school e.g. letting one group out a few minutes early. When you sit down to schedule these, it is important to consider every single "what if" scenario.
"What if the high school begins earlier than the elementary school?"
"What if a large percentage of high school students drive to school?"
"What if the enrollment numbers between the grades in the elementary school and high school aren't similar?"
"What if the high school starts 30 minutes earlier, instead of 45 minutes earlier, than the elementary school?"
Bus scheduling software can factor in all of these "what ifs" into the schedules they create, which is why it is a good investment for your school district to put money into, as it saves the entire district both time and money. This type of software can have these scenarios input into its system and then create several different routes based on the information you feed it. This allows you to look and decide which bus route schedule makes the most sense for your school district.
Creating your bus route schedules on a tiered schedule using software will reduce the amount of money you spend on transportation on the whole. You will be adding more transportation e.g. miles to your buses, but your fleet costs will be significantly lower because you are using drivers and buses you have already used.
The scheduling software makes sure that your buses do not spend extra time going to and from the school to their routes, and decreases the time different grade students spend on the bus. You are saving money by not buying as much fuel, not paying as many drivers, and not paying for the general maintenance of twice as many buses.
Fleet optimization is entirely about optimizing every angle of your transportation to save as much time and money as possible.
Reveal comprehends the amount of work involved to handle a brand new transit operation. That is why our intuitive transportation management software program is perfect for you and your district. Every district has different needs regarding their bus routes and schedules. Our program is designed to make sure that it provides you with one of several, cost efficient, affordable, and effective bus scheduling software on the market.
Reveal is a relatively simple program to use and allows you to manage every facet of a tour bus system. If you want to make a reservation, take a trip–all the while using the latest, up to date information regarding routes and times, Reveal is the software for you. It also contains tools to enhance run cuts, create bids for drivers, and provide staff members with the most up to date data to help them make the best decisions for their needs. No other software on the market is as user-friendly as Reveal.
Buy Reveal today–see for yourself how our bus scheduling software can help you cut costs, improve your productivity, and increase satisfaction from your travelers by creating easy solutions to your bus scheduling woes.