Reveal Management Services, Inc. is a technology and operations management firm based in Kansas. As a full-service contract management and software development firm, we specialize in improving transportation efficiencies, performance, and productivity while reducing operating and labor costs through our unprecedented technology and services. Incorporated in 2008 and privately held to this day, Reveal provides technology solutions for transportation agencies and private companies like non-emergency medical transportation (NEMT) providers who offer passenger transportation services.
Solutions that Align with Your Needs
Reveal was created by operations people for operations people, resulting in a software that is intuitive for the user and solves challenges that other technology solutions can't. With a focus on delivering customized technology solutions that meet our clients' transportation needs, Reveal delivers value to small transit agencies, large transit operations, and private contractors alike. Our applications are simple and easy-to-use, and based around our proprietary Workflow practices to increase efficiencies and productivity while allowing agencies to deliver cost-effective transportation service. Our technology suite is applicable to fixed route systems, Americans with Disabilities Act (ADA) paratransit services, demand response transportation, and NEMT.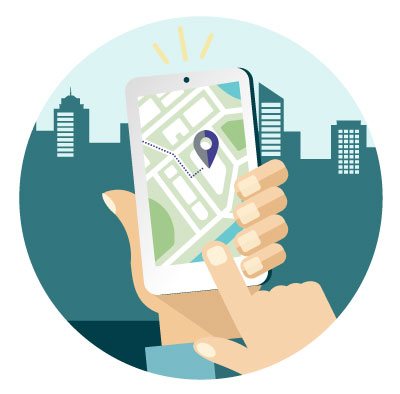 The Reveal Vision & Mission
Reveal's vision is to:
Provide the highest quality business intelligence software solutions and services to our clients
Be the industry's first choice for high quality technical resources
Be the prime provider of transportation software solutions
Our mission is to deliver proven technology solutions to our clients that cater to their needs, offer the highest level of expertise, and provide a quantifiable return on investment. We do this by:
Delivering cost effective, strategic solutions
Joining creative forces with our clients
Applying high quality, high speed, and results-oriented concepts
Providing constant support
Ensuring a great work environment for our employees
Providing employees, clients, and business partners with integrity, honesty, respect, and innovation
Planning for the future of transportation
The Reveal Leadership Team
Our leaders have more than three decades of transportation operations management experience, allowing us to fully understand the unique challenges of fixed route, ADA paratransit, demand response, and NEMT services. Adding to Reveal's expertise is support from Medical Transportation Management, Inc. (MTM). MTM—the industry's leading NEMT broker with more than 22 years of experience in the transportation management industry—formally acquired Reveal in 2017. Together, Reveal and MTM offer clients a full-service transportation management system.