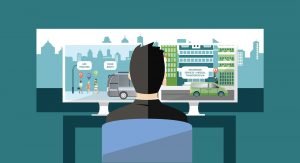 A transportation management system can be a great boon to any company involved in logistics, as it improves the businesses operations, provides better service, and drives business. A transportation management system provides several benefits to companies, as they move their freights from their origins to their destination, in a time and cost effective manner. While selecting a TMS, make sure that you understand all the benefits, as well as the purpose of the system.
Some benefits include:
Reduces Expenses
This system reduces freight spend, as it provides a company with savings via analytics and optimization of services. Using the data it receives from your company's use, the transportation management system gives companies suggestions on where and how they can reduce their expenses.
Real Time Tracking With Deliveries
The transportation management system allows customers and the user to track the shipping of any order, in real time. At the click of a button, you can see where your driver or order is located. It is also useful to companies as it gives them information about which drives and routes are the most efficient.
Customer Service Increase
Customer service increases as the TMS is able to monitor performance. It can also locate shipments anywhere, as well as state the distance of the shipment from the destination. The TMS system gives the users an online portal, where they can monitor this information, whenever they want to.
Improves Efficiency and Productivity In Your Warehouse
Inventory is constantly coming in and out, so a warehouse that is organized perfectly is very important to the productivity within the warehouse. A TMS with a WMS creates records for every order, as well as have tracking to where each order is within the warehouse, when it is in transit, and when it arrives at its destination. Users can review this entire process, and make sure that it is efficient.
Improves Efficiency In Your Supply Chain
This system allows you to track drivers and inventory, which increases the productivity in your business. Inefficiencies are reduced; supply chain is improved. A TMS system will give your company increased efficiency and give your users savings. Available at ALDI, our TMS is equipped to show us full visibility, while shipping, which informs the customers completely of their order.