What Is A Transport Management System?
A transportation management system (TMS) allows businesses to manage the logistics of the different aspects of moving goods all in one place. It can be used for both incoming and outgoing goods, and also helps to make sure that all paperwork and documentation is compliant. It is often part of a larger system which deals with the whole supply chain management (SCM).
A TMS helps to ensure that goods and freight are delivered on time by providing visibility into the daily transportation operations. It will also allow a business to see where the shipping process can be streamlined and made more efficient. This can be applied to all types of transportation, whether by land, sea or air.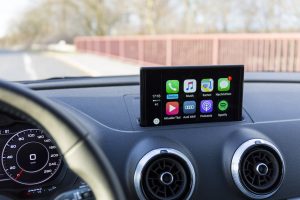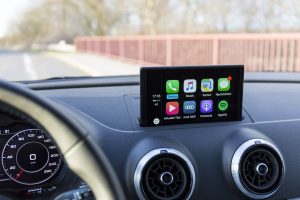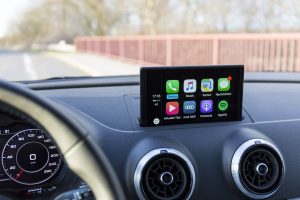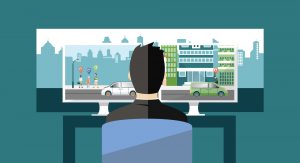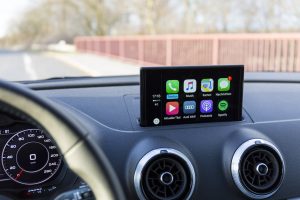 Transportation Management and the Supply Chain
There are other components that a SCM system will have in addition to transportation management. These include supply chain planning, inventory, product lifecycle management, warehouse management, manufacturing, procurement and order management.
Why Is It Important To Have A Transport Management System?
Every aspect of the supply chain is affected by the TMS. A good system means that it is possible to make the planning and execution of transportation more efficient, which can increase customer satisfaction. This can potentially lead to more sales, which will help the business to grow. The global trade environment is changing all the time and a good TMS can help to ensure that any complicated processes are easily dealt with in order to remain compliant.
Changing Consumer Expectations
Customers are becoming used to being able to have items delivered exactly when they want them. This is made possible by same day shipping and the ability to track deliveries in real time. This puts a lot of pressure on businesses, and most of this pressure is felt in the supply chain. More and more companies are relying on a TMS to ensure that their supply chains remain efficient and can deal with this pressure.
Who Uses A TMS?
If a business is involved in shipping or receiving goods, then they are probably going to use a TMS. This can include businesses such as:
– Manufacturers
– Distributors
– Retail businesses
– Ecommerce companies
– Logistics service providers
A TMS was traditionally used by large businesses that spend millions of dollars every year on freight. However, they are also being used more often by smaller businesses now because cloud based solutions have made the systems more accessible.
TMS Offerings
If a business already has enterprise resource planning (ERP) software or a SCM system, then a TMS may be available as an additional module. However, this will only have limited features and so it may be a better choice to buy a standalone system that can be integrated with the ERP or SCM. This is more likely to have trade documentation capabilities.
Plan, Execute and Optimize For The Timely Delivery Of Goods
The physical movement of goods can all be planned, executed and optimized using a TMS.
Planning – A TMS will allow a business to find the most effective shipping solution from the best carrier based on cost and efficiency.
Execution – Documentation can be produced within the TMS and the business will have piece of mind that it is compliant.
Optimization – Performance can be monitored and improvements made where necessary.
What Are The Benefits Of Using A TMS?
Some of the biggest benefits of using a TMS can be found below.
– It reduces the cost of transport for the business and for the customer
– It simplifies the supply chain processes across modes, carriers and geographies
– Business operations are automated which gives more accurate billing and documentation
– Security is improved while the goods are in transit
– There are fewer manual steps to be completed which means there are fewer delays and goods can be delivered quicker
– The same platform can be used to track freight locally and globally
– Import and export compliance is improved, meaning less penalties and fewer delays
– More insights for the business due to better reporting which leads to faster action when processes need improving
– Customers get real time updates and fewer delays which increases customer satisfaction
– Meeting and exceeding customer expectations for delivery means that the business has the opportunity to scale up